Top 10 Xbox one most popular games – Here are the most popular Xbox one games in which top 10 games are listed from the public and critics review. These are the most famous games of Xbox one. Here you can check about the game play of this games.
Recommended Top 10 Xbox one most popular games
1. FALLOUT 4
Xbox one most popular games – Fallout 4 is an action role-playing game published by Bethesda Softworks and developed by Bethesda Game Studios for PlayStation 4 and Xbox One. Fallout 4 was released worldwide on November 10, 2015, it was the fifth installment of the Fallout series. Fallout was one of the most popular games of Xbox One. The main story of the game takes place ten years after the events of Fallout 3 and 210 years after The Great War that caused nuclear devastation in the United States. This game was a big critical and commercial success.
Fallout 4 game play is same as Fallout 3 and Fallout New Vegas. The camera can be switched between a first person and third person perspective and the ability to roam anywhere on the map. There are many new features introduced in the game including a layered Armour system, base-building, a dynamic dialogue system and much more. Enemies such as super mutants mole rats raiders death claws returns in this new version. Players have the ability in Fallout 4 to roam anywhere on the map and they can also leave a conversation at any time. They have the ability to customize weapons there are around 50 base guns in the game which have a variety of modifications. A new feature in this series is the ability to craft buildings. A player can select in-game objects and structures to build their own structures. A player can build many defenses around their settlements to defend against random attacks.
2. HALO 5 GUARDIANS
Xbox one most popular games – Halo 5 Guardians is a first-person shooter video game published by Microsoft Studios and developed by 343 Industries for the Xbox One video game console. It is a Part of the Halo series the game was released on 27th October 2015. Halo 5 Guardians is one of the most popular Xbox One games.343 Industries started making concepts for Halo 5 shortly after the release of its older versions. In 2012 the team set out goals for a larger campaign and multiplayer areas. Halo 5 is announced by Microsoft for the Xbox One at Electronic Entertainment Expo 2013. This game has a feature of game engine that uniquely scales its resolution to maintain a frame rate of 60 frames per second
Halo 5 preserves many of the main features of the Halo franchise game play experience. A player can step into the powered Armour of a Spartan and control actions. Armour provides shields which diminish whilst protecting the wearer from weapons fire but it can be recharged after a short time. A Spartan can only carry two weapons at a time but it is a choice to swap them out at any time for any other weapon and can also carry crew served weapon. A Spartan can also throw grenades and use weapons for pistol whipping. In last some of the vehicles and their weapons are available for use. A new thing in the series is Spartan Abilities which replaces the Armour Abilities of previous games. The character known as Mjolnir armor has been upgraded which allows increased mobility options in all axes of movement. The context dependent can be used for attack and defense. All Halo 5 firearms can be aimed by looking downwards.
3. DESTINY
Xbox one most popular games – Destiny is a first-person shooter video game published by Activision and developed by Bungie. Destiny was released on 9th September 2014 for PlayStation 3 PlayStation 4 Xbox One and Xbox 360 consoles. Destiny was marked Bungie first console franchise after the Halo series and it was the first game in an agreement between Bungie and Activision. This game features a multiplayer shared world environment with elements. Activities of this game are divided among player versus environment. Adding normal story mission's player versus environment highlights three player strikes and six-player raids. Destiny is one of the most popular Xbox One games.
This game style has been described as a first person shooter game that is massively multiplayer online game element which incorporates role-playing. The game has been a shared world shooter as there is the lack of characteristics of traditional MMO games. Destiny added on the fly matchmaking which allows a player to communicate with other players. Time limited modes are also added which features the game. Activities in Destiny has been divided among player versus environment and player versus player game types across the Cosmodrome and the Plague lands on Earth Mars and Venus. In this game, social space on Mercury was featured with the House of Wolves expansion but requires players to remain undefeated in the Trials.
4. FORZA HORIZON 3
Xbox one most popular games – Forza Horizon 3 is an open world racing video game published by Microsoft Studios and developed by Playground Games for Xbox One and Microsoft Windows. The game features the play between two platforms also known as the cross platform. Forza Horizon 3 was released on 23rd September 2016 for Ultimate Edition players and on 27th September 2016 for Deluxe and Standard Edition players. This game is third Forza Horizon and the ninth installment of the Forza series. Forza Horizon 3 is one of the most popular games of Xbox One.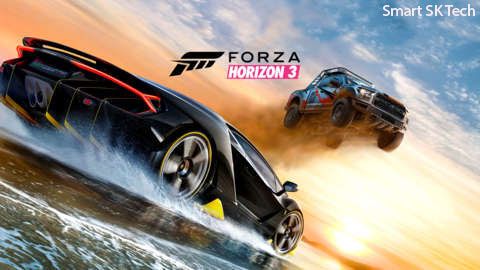 Forza Horizon 3 is an open world racing video game set in an open world environment based in Australia with the map twice the size of that in previous version Forza Horizon 2 and includes places such as Yarra Valley Surfers Paradise Byron Bay and the Outback. Forza Horizon 3 is a four-player multiplayer game and cross-platform play as it is part of the Xbox Play Anywhere program. There are a total number of 350 cars available for players at launch. In this game players are the director of the Festival and they have to make it the biggest festival of the world. A player can hire fire racers as well as organize and customize races around the map using the new Horizon Blueprint feature. A player can customize the character style as well as customize the vehicles with paints and designs upgrades and body kits by popular manufacturers Liberty Walk and Rocket Bunny. Barn Finds and the Auction House are other aspects of the game. The other features of the game are Playground Games online free roam and Drivatar technology.
5. RISE OF THE TOMB RAIDER
Xbox one most popular games – Rise of the Tomb Raider is an action-adventure video game published by Square Enix and developed by Crystal Dynamics. It is the second game of the Tomb Raider franchise. The rise of the Tomb Raider was released for Xbox 360 and Xbox One in November 2015. The rise of the Tomb Raider received positive reviews from critics for its graphics and game play. The rise of the Tomb Raider was the bestselling Xbox One game and one of the most popular games of Xbox One. Including a new story campaign, additional content was also released a new game play mode and new outfits and weapons.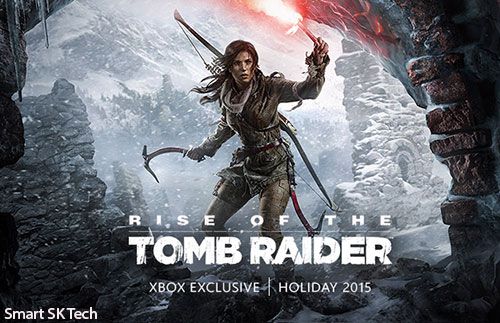 This game is a third person action-adventure game which has similar game play found in 2013 Tomb Raider. Players control Lara Croft in various environments battling enemies plat forming sections and completing puzzle while using improvised weapons in order to progress through the game. This game features a crafting system which allows a player to create items like different arrow types by taking materials from plants and animals in the harsh environment of the game. The environment of the game includes a weather system that both human and animal characters can react in day and night. Stealth and sneak attacks combat have been redesigned. Players can use environment according to their advantage.
6. CALL OF DUTY INFINITE WARFARE
Xbox one most popular games – Call of Duty Infinite Warfare is a first-person shooter video game published by Activision and developed by Infinity Ward. Infinite warfare is the thirteenth installment in the Call of Duty series and was released for Xbox One Microsoft Windows and PlayStation 4 on 4th November 2016. Infinity Ward was the first title under the new three-year development program for the Call of Duty series. This game revolves around a battle for the Solar System which the Settlement Defense Front are attempting to take over. Call of Duty Infinite Warfare is one of the most popular games of Xbox One.

Like the previous games, Infinite Warfare is also a first person shooter game. As the game launches a new setting new gameplay mechanics outer space is included. A player is equipped with a boost pack, and a grappling hook through which a player can move in these zero gravity environments easily. The game is set in space, players can visit on various planets, satellites and asteroids. Controlling of Captain Nick Reyes players engage in aerial combat with enemies using his transforming fighter. Both space combat and the franchise signature boot in the ground gameplay are the key focuses Transition between space combat and boots on the ground combat is seamless. A player can freely control the Jackal without many limitations as aerial combat is not on the rail.
7. GRAND THEFT AUTO V
Xbox one most popular games – Grand Theft Auto V is an action-adventure video game developed by Rock star Games. The game is the first main entry in the Grand Theft Auto series since 2008's Grand Theft Auto IV. Set within the fictional state of San Andreas the single player story follows three criminals and their efforts to commit robbery while under pressure from a government agency. The outside world is designed in a way in which a player can freely roam in San Andreas's open countryside and fictional city of Los Santos. It was released on 17th September 2013 for the PlayStation 3 and Xbox 360 on 18th November 2014 for the PlayStation 4 and Xbox One and on 14th April 2015.

Grand Theft Auto V is an action-adventure game played from a first-person or third-person viewing angle. Players complete missions with set objectives to go through the story. Outside of missions players may freely roam in open world. Composed of the San Andreas open countryside area and the city of Los Santos the world is larger in area than earlier entries in the series. Players can take cover behind objects during fire fights to avoid taking damage from enemies.
Players use firearms and explosives to fight against enemies and can run, jump, swim or use vehicles to go from one place to another. To accommodate the map's size the game introduces vehicle types absent in its last version Grand Theft Auto IV. Auto-aim can be used as assistance against enemies in combat. Players respawn at hospitals when their health completely goes down. If a player commit crimes while playing, law enforcement agencies may respond as indicated by a wanted meter. Stars which are displayed on the meter shows the current wanted level. The meter cools down and eventually goes down when players are hidden from the officer's area.
8. MINECRAFT
Xbox one most popular games – Minecraft is a sandbox video game originally created by Swedish game designer Markus Notch Person and developed by Mojang. The creative and building aspects of Mine craft enable players to build constructions out of textured cubes in a 3D procedurally generated the world. The PC version of the game is renowned for its support for community-created mods, which add various new items and mechanics to the game. Other activities in the game include exploration, resource gathering, crafting, and combat. In September 2014 Microsoft announced a deal to buy Mojang and the Minecraft intellectual property for US$2.5 billion, with the acquisition being completed two months later.
Mine craft received praise from critics upon release, and was nominated for and won various awards and accolades. As of June 2016, over 106 million copies have been sold across all platforms, with more than 40 million unique players each month, making it the best-selling PC game to date and the second best-selling video game of all time. Multiple game play modes are available, including survival mode where the player must acquire resources to build the world and maintain health. Mine craft is a three-dimensional sandbox game that has no specific goals for the player to accomplish, allowing players a great amount of freedom in choosing how to play the game. However, there is an achievement system. Game play by default is the first person, but players have the option to play in third-person mode. The core game play revolves around breaking and placing blocks. The game world is composed of rough 3D objects—mainly cubes—arranged in a fixed grid pattern and representing different materials, such as dirt, stone, various ores, water, lava, tree trunks, etc. While players can move freely across the world, objects can only be placed at fixed locations on the grid. Players can gather these material blocks and place them elsewhere.
9. METAL GEAR SOLID 4
Xbox one most popular games – Metal Gear Solid 4 is an action-adventure video game developed by Kojima Productions for PlayStation 3 and Xbox One. It is the sixth Metal Gear game directed by Hideo Kojima and was released on June 12, 2008. This game is published by Konami. Considered one of the seventh generation of console gaming's most significant titles, Guns of the Patriots received perfect reviews and Game of the Year awards from major gaming publications like GameSpot which claimed that the game was technically outstanding. As an important system seller when the game released it caused a boost in PlayStation 3 sales. The game was a great financial success selling 6 million copies worldwide which itself is a record.

A new addition to game play is the Psyche Meter. Psyche is decreased by non-lethal attacks and is influenced by battlefield psychology. Stressors increase Snake's stress gauge eventually depleting his Psyche. Harmful effects include difficulty in aiming more frequent back pain and the possibility of occurrence of snake can do damage. The available methods of restoring Psyche is eating, drinking, smoking, and the most frequent are reading an adult magazine. In this game, players assume the role of a Solid Snake using stealth quarters combat and traditional Metal Gear combat. The overhead third-person camera of previous games has been replaced by a unique view and over the shoulder camera for aiming a weapon with an option of first person view in toggle button. The Solid Eye device can operate in a night vision like a binocular mode and can highlight items and enemies. A baseline map indicates the location of nearby units. The latter function is performed by the Threat Ring which visualizes a Snake's senses that are based on nearby unit proximity and relays them to the player.
10. OVERWATCH
Xbox one most popular games – Overwatch is a team based multiplayer first person shooter game published and developed by Blizzard Entertainment. Overwatch was released in May 2016 for PlayStation 4 and Xbox One. Within its few months of release, this game is in the list of most popular games of Xbox One. It is the fourth major franchise of Blizzard entertainment. The main of developers of this game is to create a diverse cast of heroes. Overwatch received positive reviews from critics.

This game features squad-based combat with two opposite teams of six players each side. A player can choose several hero characters. Every character has its own unique abilities and roles. There is a four character role with high speed and attack but low defense support characters that give buffs and debuffs for enemies. There are tank characters that have a large amount of armor and hit points to face attacks of an enemy. Players will get advice from the game if their team is not in balance or lack of defensive heroes by which players can choose other heroes to balance the team. Between the match, a player can change the character. Overwatch was mainly designed to give the benefit of switching characters as per the match progress.