Top 10 Social Media Advertising – It is necessary for every blogger to generate traffic for earning. Because without generating traffic blogger can't earn money. It's not easy to generate traffic for your blogs or website. It needs a lot of effort. If a blogger wants to generate traffic genuinely he has to do hard work like share blog on the face, creates youtube video or much more and it takes a lot of time. It's is not a matter of one or two days. Good news is we have listed here cheap and best ways to boost your blog. We mention here top 10 social media advertising to generate traffic on your blog. This social networking site helps you to generate traffic for your blog and this networking site also not violate the rules of google privacy policy. If you don't have a website. Check our article how to create a website.
Top 10 Social media advertising sites
1. Facebook – best social media advertising site

Facebook has the largest audience, at over 1.20 billion registered users and is considered as a biggest social networking site. It gives major visibility to one's company and this makes Facebook a great choice for a business. Facebook offers several different ad formats and you can target audience based on the categories: location, gender, likes/interests, relationship status, workplace, and education. You just need to choose your campaign objective, target audience and set your budget and schedule and then create your own ad. Facebook not only provides you optimal exposure in the news feed but you can also get feeds into your personal email boxes as well as hyper-target offers. It helps you to build the lasting and profitable relationship with your current subscribers/customers.
2. Twitter

Twitter is another best social media advertising site. Twitter is a social networking service and is loved for spreading the word via tweets. This site has revolutionised social media, where approximately 82 percent of Twitter's advertising comes from mobile. Twitter is internationally identified by its signature bird logo. Those registered users can post and read tweets but the unregistered users can only read them. Twitter allows high-level targeting based on location, gender, languages and device. You can target a particular audience, suppose an industry influencer, here you can target their set of followers to your ad's reach. The cost of Twitter ads depends on the ad type. You just need to choose objective of the campaign, your audience then sets your budget and choose your creativity accordingly. Tweets are publicly visible by default, but senders can restrict message delivery to just their followers. Even the most traditional companies can get benefit from advertising on social media.
3. LinkedIn
LinkedIn is a business/employment-oriented social networking service. LinkedIn consists mainly of business professionals. Most of the time your ads would be seen by business-minded individuals. It is considered as high conversion rates media platform. LinkedIn is the largest network being used because it helps to build professional networks. Similarly, as Facebook, LinkedIn can also target groups depending on demographics, employee title, and location. You can expand followers of your company as large as you want and if you have employees, they can also help you promote and manage it by becoming administrators of your page. You can specify who you want to see the ad based on the industry and preferred position. On LinkedIn, you would get the much more qualified audience as compared to other social networking media.
4. YouTube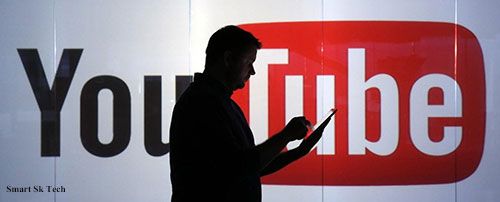 YouTube is very major social advertising site to generate traffic. YouTube is widely used by individuals. Contents on YouTube are usually been uploaded by individuals. Only registered users have the permit to upload an unlimited number of videos and can comment on videos. YouTube earns advertising revenue from Google services. Subscription based channels can access free-ad to the website. You can create a video tutorial to help consumers. YouTube has over billions of users and has a wide reach that generates plenty of traffic. You just need to select your YouTube channel brand which you want to promote then describe the ad and use some pictures and content related to your brand. Success on YouTube marketing is determined by the number of viewers to attract. the best media program for advertising
5. Google +
The search engine is created for a social media platform. It is no wonder that it is added to the SEO benefits. Any activity on your company is a page in your search optimisation is calculated. For someone in your circle, your company is page will appear before others that are not in their circles. Usually, people using Google+ more technology-driven than those that are on Facebook or Twitter. If you think it is right for the audience, it is there to use your marketing strategy may be beneficial. Google+ features + Post ads that Google is displaying network, which significantly increases the reach of your ads posted on. This is a major plus for the visitors with their clicks to be directed to a website is not. The unique aspect of these ads that an advertiser does not pay for ads when someone clicks on it does not. They only pay for as many clicks as it goes. One downside of this is Google as a click on the ads for more than two seconds, hovering counts.
6. Pinterest

Pinterest is another social media tool helping brands to grow rapidly. The easiest thing for brand awareness and eventual sales could be done by Pinterest. Many users of Pinterest connect their accounts to Facebook for more profitable business. There is an option always available as "Pin it". You need to pay to promote your products to a wider audience. You could possibly target customers based on interest and business. Charges for Pinterest ads depends on the type of campaign you run. Pinterest has an option for second-price for ad bids, where you can set a maximum bid you're willing to pay but you would be charged the amount meed to top the next-highest bidder.
7. Instagram

Instagram is a social networking service, majorly used up by sharing photo's and video's online. Many marketers prefer the usefulness of Instagram marketing and it's used to market products and services. Instagram is widely used for business marketing. If you do take Instagram seriously, it can open up a world of opportunity for your brand. On Instagram, you should maintain a systematic posting schedule, but remember don't bombard your followers with too many posts. Most brands release up to three posts a day. As for what the time of the day to post, this will generally depend on your audience. You just need to maintain a remarkable quality for your brand with a proper caption. Instagram is a great platform for contents and to share visual stories.
8. Tumblr

Tumblr is a social networking and free micro-blogging site. Tumblr can also be used for spreading awareness about your brand. Tumblr serves both as a blog and social network that's useful for posting and sharing images, video, audio and short writings. If you use both Tumblr and Facebook, you can integrate Tumblr posts into your Facebook timeline. Tumblr users are mostly inclined to interact with content that's cute or makes them smile, so pair a product with a feel-good image too frequently point arrangement. You can make a fun GIF and images and tie it with the articles that you want to publicise. Success on Tumblr relies on whether your content is creative, funny or artistic enough to re-blog.
9. Flickr

Flickr is a best social media Advertising web service which is used as an image hosting and video hosting website. This service is widely used by photo researchers and by bloggers to host images. As every brand has a story, Flickr presents an opportunity to share it with your customer and you can give them a chance to be a part of it. Flickr is particularly strong at telling stories visually. One should use compelling photos that represent the identity of your company, where its roots are and where it's headed. In order to talk about your brand, you have to make things personal. Your Voice must be real and human. The whole point of a business being on the site is to let people interact with the content that you put up.
10. Reddit

Most of the people don't know about Reddit. But Reddit is a very good social media advertising website to generate traffic. Reddit is a social news aggregation, web content rating, and discussion website. It is a mix of interesting news, cool links, social commentary and computer nerdiness. Reddit is a best social networking site used for entertainment purposes. Reddit is made up of a bunch of "subreddits" on every possible topic you could imagine. You can find your topic on Reddit itself. To start with Reddit, You need to register an account following with verification. Most people using Reddit are fairly Internet-savvy individuals, and so if they see something that makes them laugh, or otherwise impress them, chances are it's going to be shared with many other people.